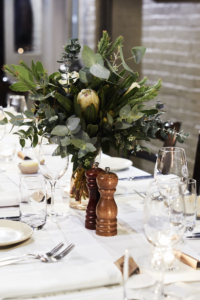 End of Year Celebrations
We're taking bookings for Christmas and End of Year celebrations, and we'd love to look after you.
Our function menu has recently been updated and we have three options to choose from. We can cater for small and large groups – and for lunch or dinner.
Please call Amy on 5443 8671 to discuss your requirements and what dates we have available.
Christmas and New Year trading hours
Closed from Sunday 23 – Wednesday 26 December
Open for lunch and dinner:
Thursday 27 December
Friday 28 December
Saturday 29 December
Closed – Sunday 30 December
Open for lunch and dinner:
Monday 31 December  (New Year's Eve)
Closed – Tuesday 1 January
Open again from
Wednesday 2 January 2019